Our time in Connemara was very soggy.  It rained on us almost the entire time we were in the region, which was only for an afternoon and a few hours the next morning.  Luckily, we caught a few breaks in the weather.   Arriving in the area, we drove up the Inagh Valley along Lough Derryclare.  It was not far into this scenic valley that we saw a few sheep grazing by the lake, and a waterfall nearby.  I decided to take a few shots while the rain was holding off.   I posted a photo below, the rest are in the Connemara Gallery Page.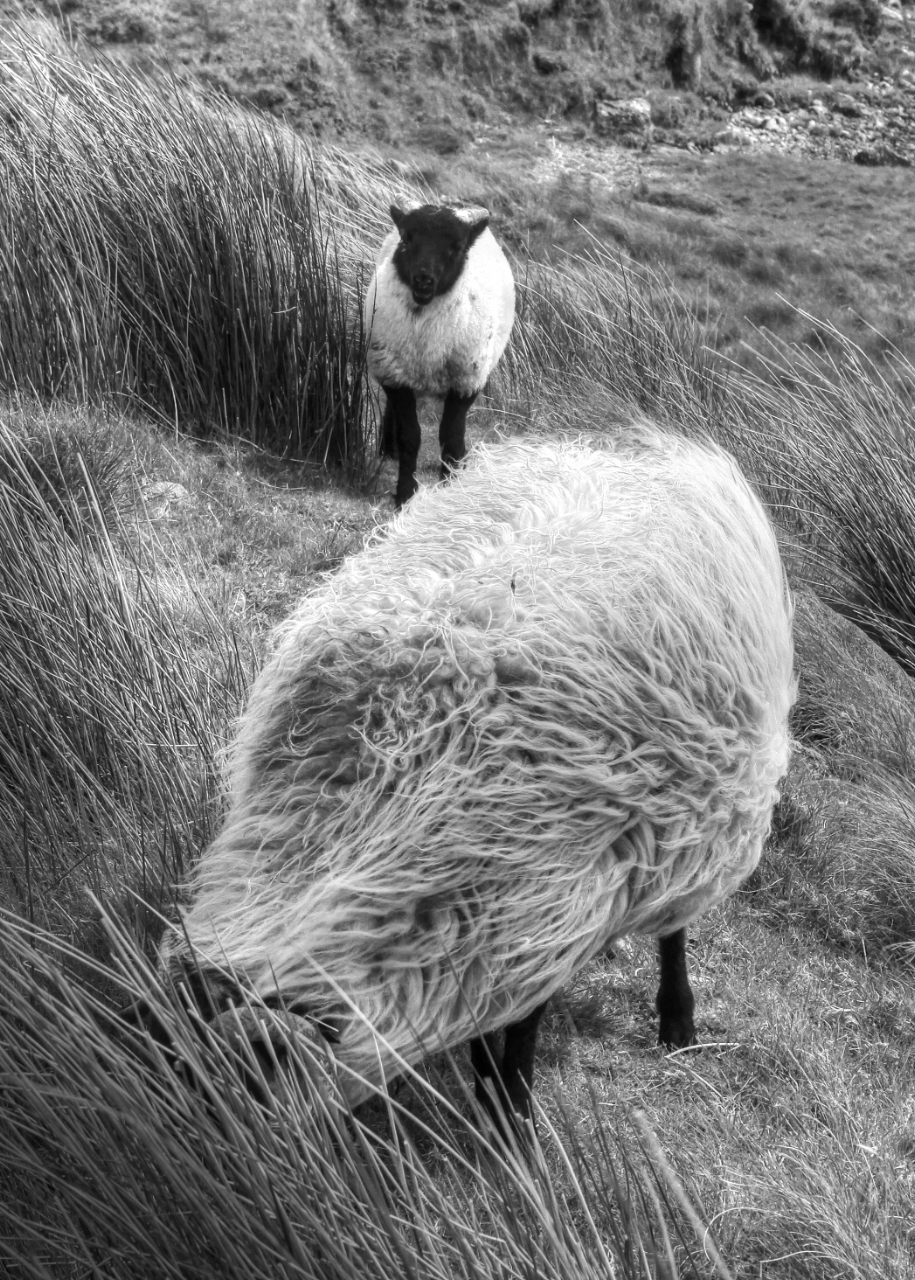 As we continued on, I saw a eye catching spot with firs and rhododendrons and the mountains in the background.  We didn't stop though and almost instantly I regretted it; you get the feeling a lot in Ireland, as almost eveything is photogenic.  Soon we stopped for a quick bite in a little cafe/coffehouse in the middle of nowhere (the village of Connemara); it was amazingly gourmet…quiche, couscous, berry pie, and lattes!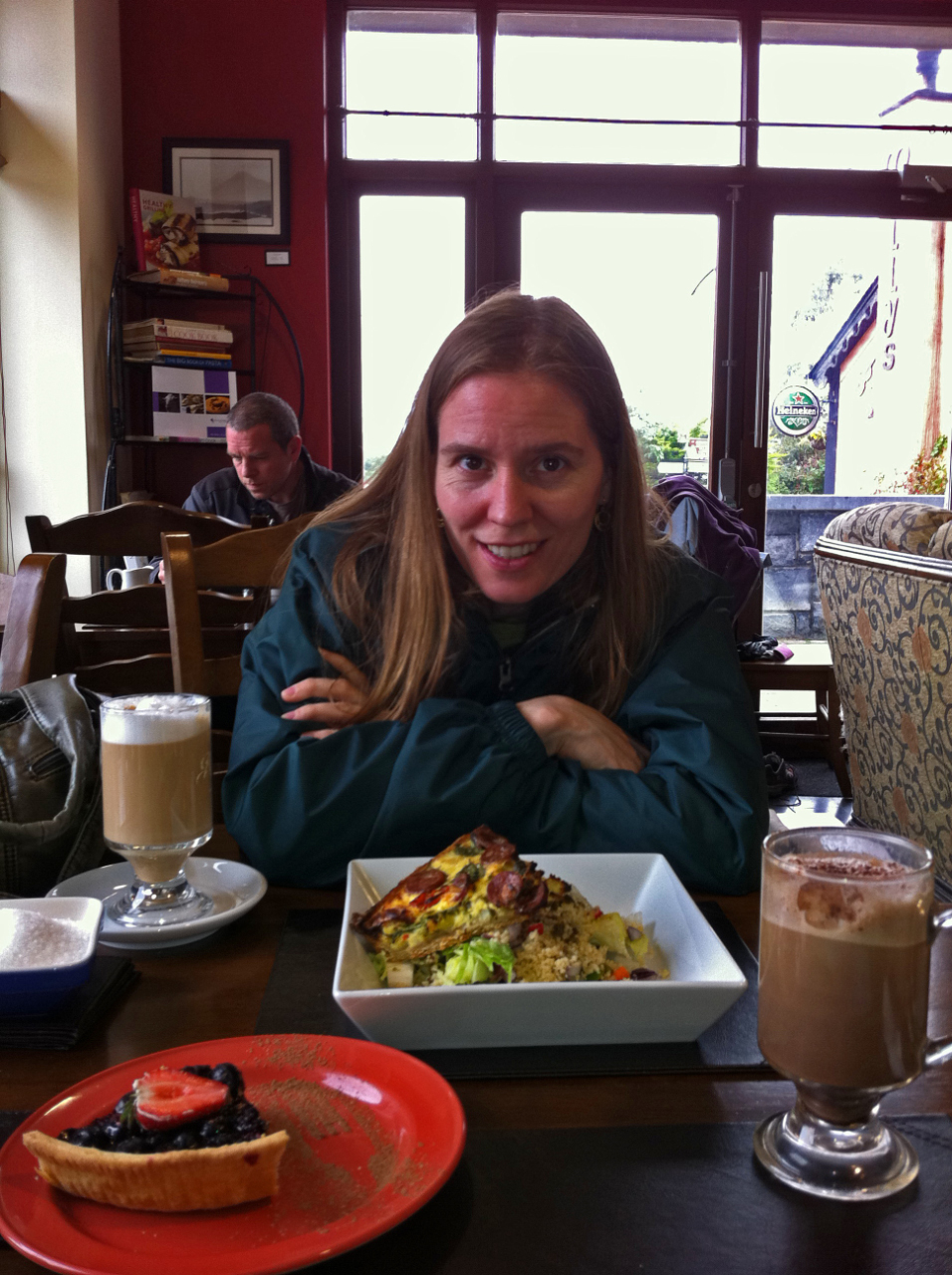 We made a quick stop at the Kylemore Abbey and then moved on to a short hike in the rain in Connemara Natl Park.  It was not long until we were ready for dinner at Mannion's Bar in the town of Clifden.   This charming pub had the most wonderful fish chowder…it was the best that I had on the whole trip.  And the town of Clifden was as quaint as the guides said it would be.  The music was also excellent!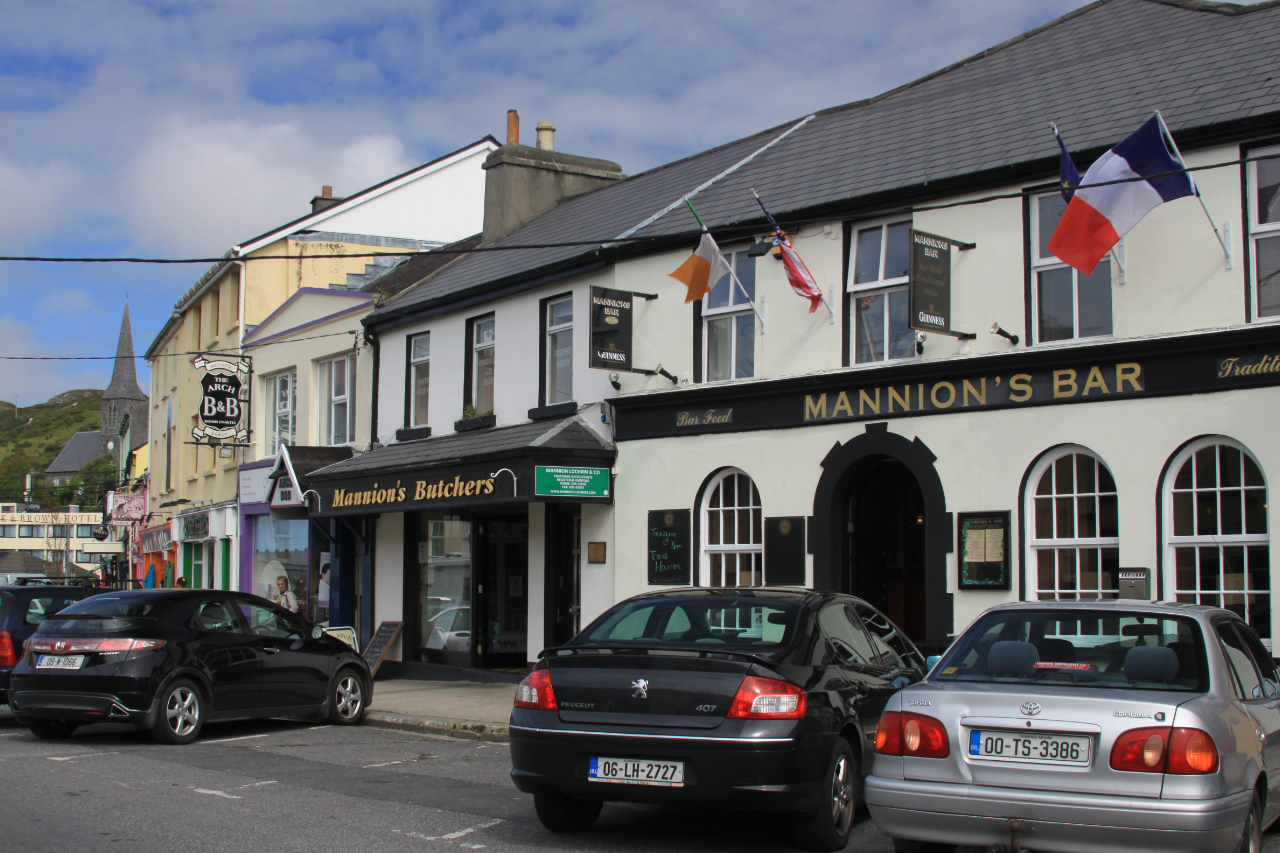 Of course, it was accompanied by Guinness!   The sweater was my first purchase in Ireland!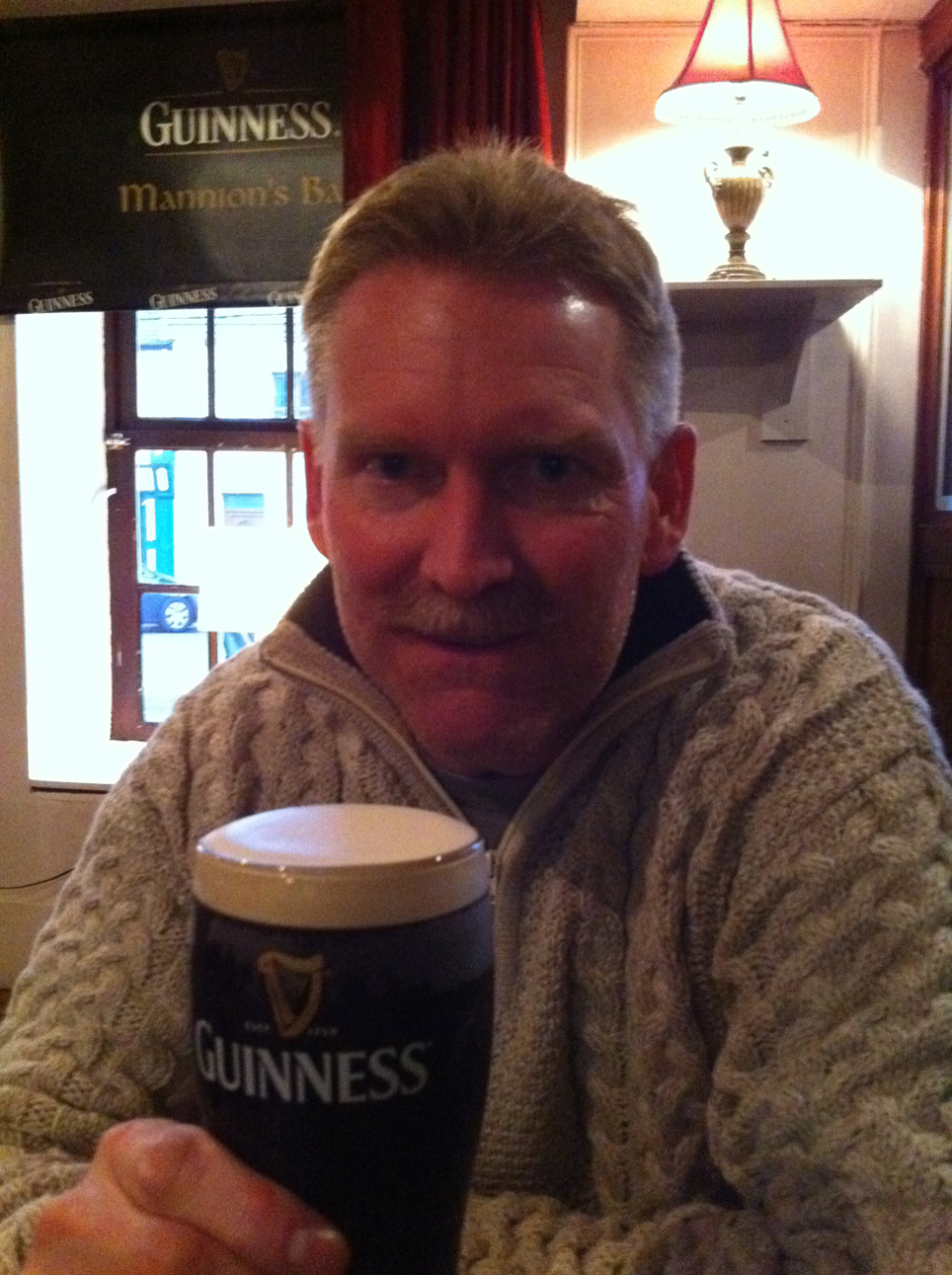 The next morning we got lost as we were headed out of town.  We actually passed by the spot where I had seen the rhododendrons the day before, all by luck as it was only due to taking a wrong turn leaving town.  I decided to stop this time and took a few shots.