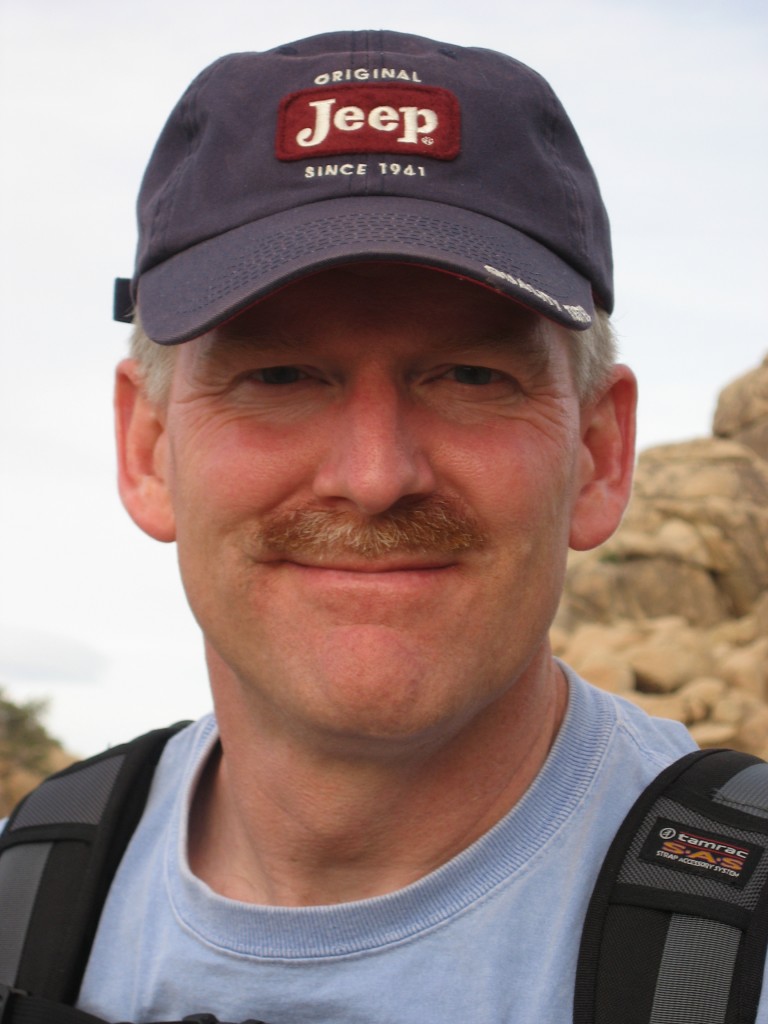 Welcome to my photography website LIGHT AND LANDSCAPES. I am an amateur enthusiast when it comes to photography. Taking pictures has been a hobby for me since high school when my parents bought me my first camera, the venerable all-manual film-based Pentax K1000. I have always loved photography, however, the advent of digital cameras was the catalyst that encouraged me to improve my technnical skills and my understanding of photography as an art.   One thing I have learned as I continue to pursue this hobby, is that you can never stop learning new tricks and techniques, as there is always something new to learn each time you do research, go out shooting, and come back to process your work for display or printing.
I live in Manassas, Virginia, but I especially love to travel to new locations and capture things that catch my eye in artistic photos that I can share with others. My tendency is for outdoor photography, focusing on interesting landscapes combined with dramatic lighting whenever possible. I also have a huge attraction with our National Parks, which are a true treasure in our nation. I find capturing that dramatic light to be one of my biggest challenges, as I am always balancing the needs of family travel with the best possible conditions for photo shooting. I so far do not have the luxury of spending days on end waiting for that perfect light. Maybe one day when I retire from my day job or start doing this for a living!
Currently, my focus in photography continues to be travel and landscape photography, local macro photography, infrared photography, and an increasing interest in nighttime landscape photography.
My Gear
I started out shooting in the digital world using a Canon EOS 10D digital SLR with a Canon EF 28-135 mm f 3.5-5.6 IS USM kit lens, a Tokina 12-24 mm f 4.0 AT-X PRO wide angle lens, and a Tokina 80-400 mm f 4.5-5.6 lens.   The wide angle Tokina has been my workhorse. When they added "Live View" to the DSLRs, I upgraded to the Canon 50D.  Now that full frame sensor cameras have become more affordable, I have taken the plunge and upgraded to a Canon 5D Mark III.
I recently sent a Canon Rebel T1i to Life Pixel, and had them convert it to a dedicated infrared camera with an installed Super Blue IR filter.  There is quite a learning curve with shooting IR, but I am having fun with it and am steadily improving my images with this gear.  This definitely opens up new shooting potentials and there is definitely a fun factor when things click!
Within the last several years, I have been upgrading my glass with some Canon "L" lenses, in particular, the Canon EF 24-105 mm f 4.0 ISM USM, and the Canon EF 70-200 mm f 4.0 ISM USM II.   I am also waiting for Canon to issue a new L wide angle zoom lens that is comparable to the Nikon 14-24 mm f 2.8, and an updated Canon 100-400 L lens to replace the Tokina 80-400 mm.  I am also toying with the idea of obtaining a Canon 24mm Tilt Shift Lens.
I also purchased the Canon EF 100 mm f 2.8 L ISM Macro, MP-E 65 mm f 2.8 1-5x Macro, a Canon MT-24EX macro flash, and two extension tubes (EF 12mm II and the EF 25mm II) in order to explore photo subjects in my own backyard.   The Canon 100mm and the macro flash have been my "go-to" gear for most macro images.  I find that macro photography allows you to go out and have fun shooting in your backyard or neighborhood and come up with amazing images!
I have used screw-on circular polarizers for many years going back to the years of shooting with film cameras.  This year I purchased a Cokin Z-pro filter holder and have several 4X6 graduated neutral density, neutral density, and reverse graduated neutral density filters, along with a Warming Polarizer for shooting landscapes from Singh-ray, Lee, and Cokin.  My latest addition is the Lee Big Stopper, a 10-stop neutral density filter, which I am looking forward to experimenting with.
I now use a Manfrotto 190CXPRO4 carbon fiber tripod with an Really Right Stuff BH-40 ballhead, along with a RRS L plate and their quick release system.   I also use several Canon timer switches.
Lastly, I have a Canon G10 point and shoot that I take with me all the time for impromptu shots when unexpected opportunites come around.
My Shooting Philosophy
I enjoy researching and planning for photo shoots, and have been using The Photographer's Ephemeris (TPE) for a number of years now.  I highly recommend this tool to anyone who wants to prepare before heading out to shoot.
I love onsite shooting, and have been learning how to more fully immerse myself into a location while keeping the necessary focus and excitement that always seems to absorb you when trying to capture your desired images.   "Dialing yourself in" is just as important as the technical aspects of making the capture!  I always try to look for details, both intimate and grand, as well as feel the spirit and energy that a place has to offer.
I prefer to spend more of my time outdoors and shooting, and less time sitting at a computer.  I try not spend a lot of time with post production editing if possible.  However, the digital darkroom is a unavoidable and a necessary tool for fine tuning your images.  I normally start with cropping for composition and cloning (if necessary), and then will do minor adjustments for brightness, contrast, saturation, and sharpness.   I also enjoy experimenting with the expanded opportunties that high dynamic range (HDR) photography software has provided us. I find it can make a dull capture come alive, but mostly it provides us with a great tool to capture images that have a range of contrast that exceeds today's digital camera sensors. It also gives us the opportunty to make some truly artistic renderings with a little effort spent at the computer.  I have been experimenting alot with the double processing of images, and using layers and masks for exposure blending in photoshop as an alternative to HDR.  I currently use Photoshop Elements 11, Adobe Camera Raw and Photomatrix Pro by HDRSoft.